Residential Electrical Services
Laser Electrical Dargaville are your 'Totally Dependable' residential electricians, servicing Dargaville and the surrounding Kaipara district including Kauri Coast, Pouto Peninsula, Waihui, Kaihu, Tangowahine, Tangiteroria, Ruawai, Paparoa/Matakohe and Te Kopuru.
Laser Electrical Dargaville has highly qualified and experienced electricians, providing a wide range of electrical services for the home. We deliver electrical systems and solutions that work with your architecture and home requirements.
Our residential electrical services include: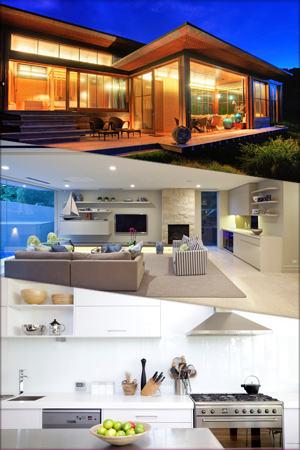 24/7 on call support
Electrical new build design and installation
Electrical alterations and renovations
Switchboard upgrades and meter relocations
Lighting shop
Refrigeration repair and maintenance
Security alarm and CCTV installation, repair and maintenance
Periodic maintenance
Solar system design and installation
General electrical installation and repair
Kitchen appliance installation and repair
Air conditioning and ventilation installation, repair and maintenance
Home theatre, audio and automation design and installation
Hot water system installation
Lighting design and installation
Ducted vacuum installation and repairs
When it comes to electrical installations, our goal is to minimise your stress by providing an electrician who shows up on time, is well presented, professional and carries out your job with care and skill. From design to finish, our experienced team provide the expertise needed to ensure your electrical project is completed within critical time schedules and budgets.
Through innovation, planning and use of quality systems we take pride in providing you with the highest level of customer service. Need an electrician that's 'Totally Dependable'? Contact Laser Electrical Dargaville today!
---