Solar Installation & Maintenance
Laser Electrical Dargaville is a trusted solar installer across Dargaville and surrounding Kaipara district including Kauri Coast, Pouto Peninsula, Waihui, Kaihu, Tangowahine, Tangiteroria, Ruawai, Paparoa, Matakohe and Te Kopuru. We have an experienced team of qualified tradesmen so you can be comfortable in knowing you are receiving the best advice and the highest level of service and commitment to your future energy saving initiatives.
Laser Electrical Dargaville can supply and install your Solar PV system, providing you complete support and working with you from start to finish, from your initial enquiry through to completing your solar installation. We can also carry out your assessment for suitability to solar, review your entire energy usage and provide suggestions and advice as to how you can actively reduce your energy needs.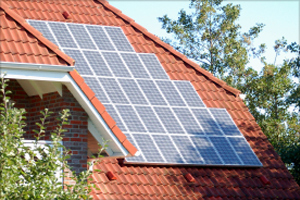 Why should you install solar?
Reduced energy bills
Government rebates
Return on investment
Increased value of your property
Help the environment
Laser Electrical Dargaville provides peace of mind when assisting you with your solar installation and your ongoing electrical needs. We can help you match your budget and power needs with a solar solution that is designed to provide maximum benefit.
To learn more about solar installation or to discuss your requirements, please contact us.
---